Get more meetings in a click
Reply is your all-in-one platform create new opportunities at scale while keeping every touchpoint personal
Trusted by the most innovative companies worldwide
Full-cycle sales engagement solution
Reply is uniquely yours
Inbound sales
Instantly connect with trial users and inbound leads
Automate lead nurturing throughout the sales cycle
Re-engage stale opportunities
Multichannel sequences

LinkedIn automation

Personalization variables

Appointment booking
"For our B2B department, this software increased our open rate, our reply rate, our scheduled meetings and reduced the dead time with cold calls and manual work. The flows are amazing and they offer all the assistance. Plus the price is very nice!"
Andreea Chirila
B2B Business Development Executive & Strategy
"It is a perfect and easy-to-use automation tool, great to keep track of all of your leads, easy to create content to keep presence in the market, and position your brand easily. If you are a salesman or sales development representative, this tool is going to help you greatly to achieve the goals you are looking for."
David Arrecis
Sales Development Representative
"I like how clean and clear the interface is. It's really easy to navigate and get tasks done. The features stack up against all the competing products and the user interface is what made the difference for me to choose Reply"
"Reply is a cost effective and constantly improving platform that automates sales engagement across multiple communication channels. It leads the field versus it's competition."
Andrew Hulett
Director of Business Development
"Well to be honest I love how user-friendly Reply is, I found it very easy to use as soon as I started using it... It has made my heavy prospecting a lot whole easier due to all the small gadgets Reply has, in other words, I have been able to supercharge my team's sales... by 10 fold with thousands of multi-touch points and several automation sequences that enabled my team to meet our sales and marketing goals, so in other words its a great sales enablement platform!!"

Javel Romero
Customer Success Manager
Outbound sales
Build outreach lists and verify the contacts
Reduce manual work with your daily tasks
Scale your sales prospecting
Multichannel sequences

LinkedIn email finder

Email validation

Cloud dialer
"A great tool to work with email sequences, analyze their effectiveness and adapt them quickly according to the results received. The interface is super intuitive and user-friendly. Their support team is very helpful and ready to share advice on how to improve your prospecting and outreach results."

Aleksandra Lisovol
VP of Sales
"The entire system of sequencing, lists, filters, all make it very easy to launch cold emails that seem like they're coming from you."
Chris Foster
VP New Business Development
"Best feature is prospecting tool which connects with Linked-In. It saves so much time in having to add prospects to sequences. The triggers feature is also super helpful and time saving."
Jas Nijjar
COO & Co-founder
"Reply automatically sends out my emails at a very fair price—tremendous value for the service they provide. Even more than that, they have an incredibly responsive customer service system. I've never had to wait more than 15 minutes to receive an answer (and I've asked a ton of questions!)."
Kane Daniel
VP of Partnerships
For sales leaders
Monitor your team's performance
Experiment with templates and approaches
Streamline workflows across your stack
Team management

Analytics dashboard

Automation triggers

Native integrations
"Well to be honest I love how user-friendly Reply is, I found it very easy to use as soon as I started using it... It has made my heavy prospecting a lot whole easier due to all the small gadgets Reply has, in other words, I have been able to supercharge my team's sales... by 10 fold with thousands of multi-touch points and several automation sequences that enabled my team to meet our sales and marketing goals, so in other words its a great sales enablement platform!!"

Javel Romero
Customer Success Manager
"Reply.io is a fantastic tool that has helped both automate and personalize the outbound sales and marketing process. As someone who has full responsibility over the sales cycle, my role depends highly on email automation. I find that Reply.io was perfect for the tasks. It's extremely user friendly with an excellent product support team. The integrations are also very helpful to facilitate better workflows."

Nicholas C Fiorenza
Business Development Manager
"Reply is a great tool for sending bulk emails to your target lists without having it look like a marketing email. We are now able to help our sales team stay in front of their contacts on a regular basis without bogging them down."
Andrea Campbell
Account Manager
Lead gen agency
Manage team members and workload
Effectively work with multiple clients' accounts
Safely scale your outreach with high deliverability
Agency dashboard (coming soon)

Contact management

Roles and permissions

Email warm-up
"Where to begin? We've been using Reply.io for quite some time now, and it has become the core of our outreach services for our agency. We love how much evolution there has been on the platform since we first started. Whereas traditional products and solutions are given at face value, Reply is constantly working with their product team to release new features and make their products and solutions more user-friendly and relevant for their different use cases. The team also go above and beyond your traditional support. They are quick to support you whenever it's needed, and they genuinely feel like an extension to our team. Big shoutout to Olga, Eugene and George for always making us feel valued!"

Steven Christodulidis
Head of Client Development
"The most powerful function is the ability to be everywhere your audience is at scale. This software is different because it allows custom programmed steps. So you can add custom Facebook or Instagram messages. Reply + a Virtual Assistant is an automated hands-off sales accelerator program. It's a very intuitive and easy-to-use program."

Cain Castor
Marketing Consultant
"The ability to create workflows or sequences under there platform is a major plus to me to create better campaigns. They also give some really good suggestions on great tools to integrate with."
"Reply has been leading the way in sales engagement with features like its Chrome extension. The tool takes the sale experience to a whole new level by engaging customers on their phones and providing relevant information at the right moment. The Reply is actually one of the most commonly used sales engagement platforms on the market. It offers many options for businesses to engage customers, including the ability to run omnichannel campaigns, warm-up email accounts, and integrate with major CRMs."

Vlad Besstrochnyi
Email Marketer
"Ability to shorten the amount of time I need to spend on outreach. Allows me to focus more on Customer Engagement and Strategy. Also, great customer service. Although I have not had to use customer service too often due to the great UX/UI. Reply.IO makes it so easy for me to set up drip campaigns and engage with new prospects. It takes what used to be a grueling and manual process and has completely automated and simplified. Now all I need to do is find prospects, which Reply.IO helps with by offering the email Chrome Extension. Then add them into reply.IO via a CSV file and then create messaging and boom, it's done. I can not ask for more from the service."

Benjamin Sudol
Engagement Manager
Staffing & recruiting
Source candidates from LinkedIn Recruiter
Streamline candidate interactions on LinkedIn
Effectively handle candidate communications
LinkedIn Recruiter integration

LinkedIn automation

Inbox sorting

AI email assistant
"I really like the simplicity of the interface, nothing superfluous. I would like to note the stability of the system, round-the-clock support that speaks my language. Reply.io is the best service for sending letters in IT-recruiting today."

Yulia Kutsai
Recruitment Coordinator
"I have used Reply for multiple outbound recruiting and biz dev campaigns and generally always had success with deliverability and replies (No pun intended). The customer support is great. The reporting gives you all the important stuff that you need to run an intelligent campaign."

Chase Woolard
Head of Recruiting
"Reply has enabled us to efficiently reach out to qualified candidates and engage them on our open searches"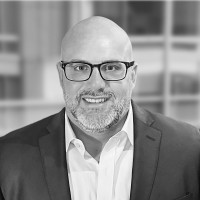 Spencer Knibbe
Managing Partner
"I like the fact that the software does exactly what it says it does - email sequences. GPT3 technology helps with creating powerful cold emails that gets you replies. The Reply team has been very supportive throughout the process of setting up, helping me ensure my deliverability rates would stay high - and they have. Finally, their online guides are very easy to follow and the team was on board in a matter of days."

Delano Bartolomei
Dedicated Account Manager
Market-leading support with 2 min response time in live chat
Your sales stack, connected
Connect thousands of tools in a snap
Connect to any email provider
Regardless of which email provider you use, it takes seconds to connect it to Reply and set up your account.
Keep your CRM data in sync
Reply works seamlessly with the most popular CRMs, including HubSpot, Salesforce, Pipedrive, and Copper.
Up your sales engagement game
Integrate with ABM and personalization tools like Hyperise, Vidyard, Albacross, and more to make your outreach unstoppable.
Build your own stack
Tie thousands of tools into a single ecosystem with Reply's rich API and no-code tools like Zapier, Integromat, and Integrately.
Everything you need to get started
Make your experience with Reply enjoyable and beneficial from day one
Professional help
Connect with our trusted partners - marketing, sales, and lead generation agencies, sales training and coaching professionals - for personal assistance setting up your sales engagement efforts.
Inspiration
See how other companies are using Reply, which use cases are there, and how it all works in practice.
Resources
Access our exhaustive knowledge base with best practices, useful resources, and hands-on guides.