Get more opportunities on tap
Personal communications should be automated and scaled. Whatever your process is, Reply has you covered.
Outbound Sales

Inbound Sales

Account-Based Sales

Business Development

Staffing & Recruiting

PR & Linkbuilding

Sales & Lead Gen Agencies
Your process + Reply
Learn how Reply can help your team automate sales communications, connect with new customers in a click keeping every touchpoint personal.
Outbound Sales
Accelerate outbound sales while keeping your emails feeling warm and personal
Automate and scale your sales prospecting campaigns

Get early-stage product feedback from potential customers and influencers

Monitor the performance of the sales team and track results
Gabriel Padva
CEO, Revenue accelerator
"Reply is the backbone, an essential component of our sales machine. I personally believe Reply is the best outbound emailing tool on the marketplace."
Ready to get started?
Create your free 14-day account now
Inbound Sales
Automate communication with inbound leads while providing a personal touch:
Engage inbound leads: trial users, demo requests, content downloads

Automate your outreach at each stage of sales communication

Stay focused on closing deals while Reply is sending emails on your behalf
Emily Holdman
Vice President, ADVENTUR.ES
"Awesome solution! Working with Reply has saved us a lot of time and effort. It allows to email 200 people in the time it takes me to usually email 2 to 4 people. It scales "hand-to-hand combat" communication, great job!"
Account-Based Sales
Supercharge account-based sales to convert target accounts into customers.
Set up automated email sequences to reach out to key decision makers from your target accounts

Сollaborate within your team on prospect and company levels for better outreach

Analyze campaign performance of each team member
Ryan Bosch
Vice President, Arriba Capital
"I love the team feature and shared templates. We do well over 1000 drip emails monthly that I manage for my team. This is one of the only platforms that integrated well with our stack."
Business Development
Build strong relationships with possible partners for long-term business growth.
Reach out to potential partners at scale

Systematically keep in touch with your partner network

Track campaign performance to improve results
Daniel Johnson
VP of Sales, Zonos
"Reply.io is a good tool for personalized outreach! We are able to have personalized outreach that scales. Our team is doing better with follow up and proactively contacting prospects and channel partners."
Staffing & Recruiting
Bolster your current staff and reach out to potential employees in one click.
No more fruitless cold calling. Reach out to candidates at scale with a human touch

Engage with your entire candidate base to stay top of mind

Analyze campaign steps to improve results
Andrew Stetsenko
Founder And CEO, RelocateMe
"After using Reply we got a 37% reply rate after initial send out. We noticed that the efficiency level of our recruiting outreach had significantly increased and we have already closed hundreds of deals for our customers thanks to Reply."
PR & Linkbuilding
Put your PR and SEO link-building initiatives on autopilot.
Connect with media via personalized email campaigns to get coverage

Reach out to bloggers and directories to build SEO backlinks

Segment your audience and keep your conversation 100% personalized with custom variables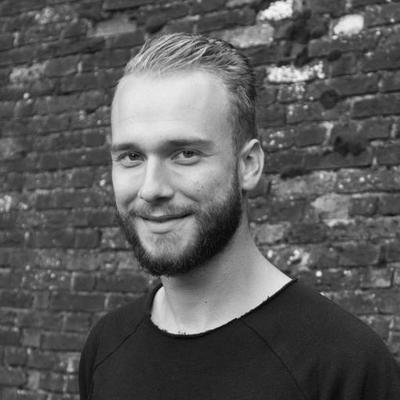 Sjors Mahler
Director Sales & Growth, PR.CO
"Reply offered us a platform where we're sure that the right emails go out at the right time. Since we started using Reply we've seen open rates as high as 90.9%, and reply rates of up to 69.5%. An additional benefit is how Reply has helped us scale up our operations."
Sales & Lead Gen Agencies
Automate lead generation and sales outreach for your clients to deliver more leads and opportunities.
Automate lead generation and outreach to deliver more leads

Scale sales outreach efforts without additional hires

Reach out to potential clients to sign them up
Daniel Voiss
Marketing Consultant At Voiss Media
"At Reply.io, my favorite tools include LinkedIn engagement campaigns and the built-in dialer! Makes it easy to stay in one tool and be productive in your outreach tasks."