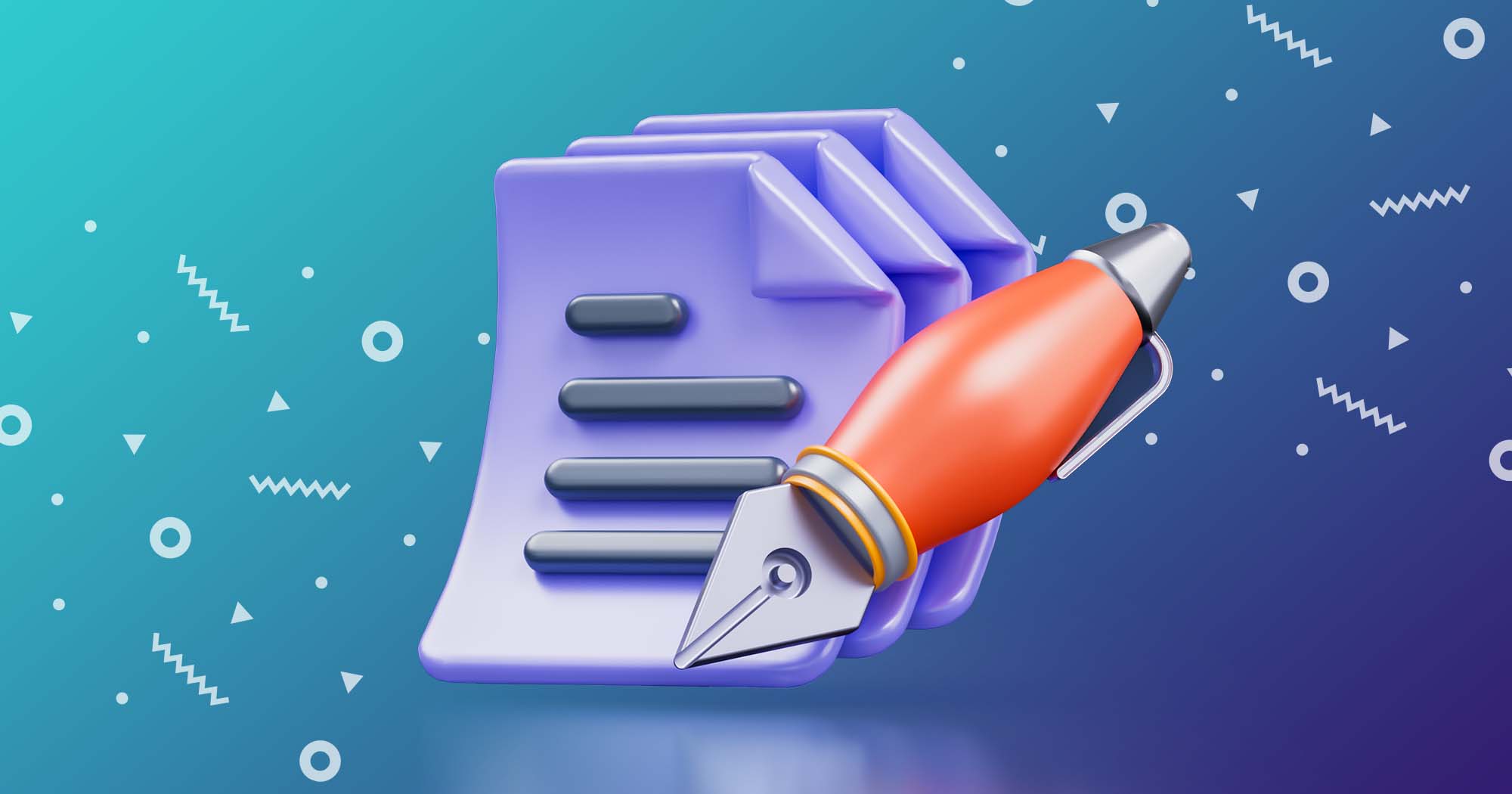 [Reply Research] How to Write Better Cold Emails, According to Data
Over my past 6 years in sales development, I've done it all – from prospect research to inventing creative personalization tactics. But the most challenging part of the job for me has always been template writing. 
While I appreciate the handy little tools like our Email Assistant, it's always good to know if you're moving in the right direction with your message. And what could be a better way to find that out than by looking into the hard data?
That's the whole purpose of Reply Research – a series of data-backed blog posts exploring different aspects of outreach. This time, we'd like to share some of the insights on the cold email templates copy (and non-text elements).
Disclaimer: The average performance metrics for the analyzed emails that we will be using as the benchmarks in this research are 3.02% reply rate and a 22.99% Interested rate.
How to write better cold emails, according to data
Data-backed insights on several aspects of effective cold email copy, including length, variables, questions, and non-text elements.
How long should your cold emails be?
Brevity is not just the soul of wit but also the #1 rule of cold emailing. Yet, keeping it "short and sweet" doesn't provide any clarity regarding the exact number of words or paragraphs. 
So we've decided to fix that and set the record straight regarding the perfect cold email length.
First, we focused on the optimal number of words to include. And here are the results at a glance.
As you can see, less is indeed more! The emails containing 50-70 words perform the best on average. Namely, it seems that 54 words is the perfect cold email length, with a 5.72% reply rate and a 31.47% interested rate (which is an 89% and 37% increase respectively, compared to the average results). That is a huge difference!
That said, don't get discouraged if you can't keep your emails below 70 words. It's still ok as templates containing 70-100 words still show results that are close to the average results with 2.89% reply and 22.29% interested rates. No big deal if you ask me.
Once you cross the 100 words mark, however, the number of replies (including the interested ones) keeps decreasing. So keep that in mind.
Now, let's talk about another indicator of email length – the number of paragraphs. Here's what the numbers look like here.
Once again, we can say that people don't like long cold emails. The perfect number of paragraphs in a cold email is 2-3. Such templates tend to get up to a 58% higher reply rate and up to 66% more Interested responses.
At the same time, emails consisting of just one paragraph will generate the fewest responses – only 2.4%. And the interested rate is the lowest with the 4-5 paragraph emails – 21.36 to 21.01%.
An interesting observation here is that emails with 7-10 paragraphs generate results that are close to (or even slightly above) average in terms of reply and Interested rates. Which means it's relatively safe to elaborate on something if needed as long as you keep the email easy to read with shorter paragraphs, even if it takes 5+ of them.
What about the non-text elements – images, GIFs, and links?
Cold outreach has always been a very competitive environment. The more emails sent every day, the fewer will make it to the inbox and eventually get opened and replied to. Call it a "law of the jungle" if you like.
That is one of the reasons I'm so enthusiastic about visual prospecting – using images and video to make your emails stand out. But does it really work? Let's see the data!
Well, the results are pretty mixed. 
While it's clear that GIFs don't work in cold emails (at least in the first-step emails we've analyzed), things are not as transparent when it comes to images. With a 6% higher interested rate, cold emails containing pictures tend to get fewer replies overall. This correlates with the results of our previous research on using visuals in cold outreach. 
Adding links (including Vidyard video links) to your cold emails might lead to similar results – an 11% increase in positive responses with a slightly lower reply rate in general. 
My guess is that this might be linked to the spam issues as images and links can be considered suspicious or harmful by email service providers. So I suggest you double down on email deliverability and warm up your email account, including the exact template you're going to use, before launching your visual prospecting sequence.
Easily build, maintain, and repair your sender reputation with Reply's Email Warm-Up Tool
Should you use variables in your cold emails?
If you prefer more traditional personalization tactics, variables should be your go-to option. They are easy to implement and offer enough room for creativity (as I've explained in a previous post).
Since we're analyzing the cold email content we just had to look up the data on variables – the optimal number you should use and whether they are really that effective. Here's what we've found out.
Surprisingly enough, using personalized variables can harm your overall cold email performance. Cold emails containing zero variables have a higher chance of getting a positive response (by up to 27%) while the reply rate in general will be lower than the average (by 14%).
Adding a single variable seems like a safe bet in this case, offering an average reply rate of 3.22% and interested rate of 26.26% (which is higher than the average by 6% and 14% respectively).
As a result, I can state that variables are no longer as effective as they might have been. So it might be worth exploring more sophisticated personalization methods to boost your results, e.g., custom snippets.
How many questions should you use in your cold emails?
This research wouldn't be complete without looking into an integral part of most email closings – the questions. 
One of the elements that we analyze with our Email Quality Check feature, the number of questions in your email can have a direct impact on your cold outreach performance. And here's the proof.
As you can see, cold emails without any questions tend to have a higher reply rate (by 11%) and Interested rate (by 25%).
As you add more questions to your cold email template, the reply and Interested rates may drop significantly – by up to 21% in both metrics for emails with 3 questions.
My takeaway here? Avoid asking too many questions in your emails – better stick to just one or, if possible, use affirmative CTAs.
How to write better cold emails, according to data
Data-backed insights on several aspects of effective cold email copy, including length, variables, questions, and non-text elements.
Over to you
Wrapping up, there are a few best practices verified by the data that you should keep in mind:
Keep your emails short (<60 words, 2-3 paragraphs).

At the same time, feel free to break down longer emails into more paragraphs if needed to ensure better readability.

Pay attention to your deliverability with images and links and avoid GIFs in your first-step emails.

Don't bet it all on variables – experiment with creative personalization tactics.

Choose softer, affirmative CTAs or limit the number of questions to just 1 per email.
Now, it's up to you how to use this information. I would strongly recommend checking your current cold emails against the points we've laid out and A/B testing them one by one. This will help you create a perfect cold email template – based on our data and your own takeaways.